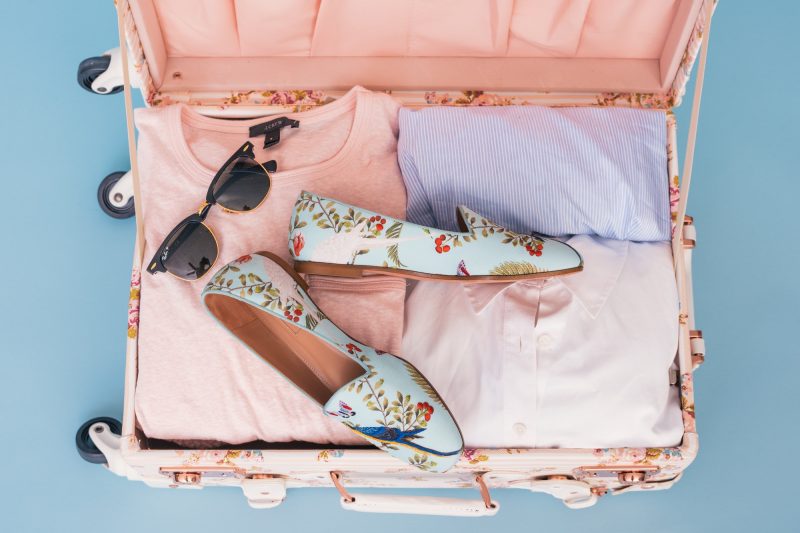 A Suitcase Study: Packing in Style. A Creativepreneur Shares Her Story.
Traveling is a love for many. Packing for it isn't typically part of the romance. This is when clients, like Tracy, call on me. She's a creativepreneur, active in her community, loving spouse and pet owner. On occasion this can mean limited time for stylish and efficient packing. Here's her story.
Tracy's Packing in Style Dilemma

I often joke that I need Garanimals for Adults, for those old enough to remember the matching tags to help kids, er, parents put together outfits. I've been working with Amy Juneau (Owner/Stylist of GenuINe STYLE) for over a year now, and while I admit I've gotten more fashion sense just from having her work with me in my closet and in stores, when it comes to packing for travel, I struggle.

With limited real estate in the suitcase and a desire to have "activity-appropriate" options–as well as many options to choose from, I've learned to rely on the expert vs. my untrained eye. Sure, Amy has taught me certain "tricks of the trade" for dressing myself over time so these days when I'm planning a trip, I can make a few outfits that I *think* work. Because there's always room for improvement and I do like to be sure about my choices, I usually reach out to my trusted stylist with pics I've taken of the self-styled outfits, my Wish List Pinterest board, and photos of my items under consideration laid out–all so she can help me make good, final decisions in terms of packing and purchases. It might seem silly to put so much effort into this or to invest in this type of support, but considering I'm never in front of the camera more than when I'm on vacation (thanks to a snap-happy husband), I really do want my memories to be of good times–not bad looks.

Tracy's Challenges & Solutions

Amy and I worked remotely together to whittle down the choices. She told me what wasn't working and why and what might work better. Sometimes, what I had put together wasn't helping my petite stature and she knows my challenge is I often feel I look "dumpy"–especially in shorts. I consider shorts the necessary evil at my age and height and yet a critical item for most of my vacations. I only own 2 pairs of "public-facing" shorts–and one I don't even really wear at all. For this trip, Amy helped me decide to keep a pair of Kut brand cutoffs I had ordered–and feel good about my initial styling choices.

One of my other biggest challenges is shoes–not only how many and which ones to take but pairing them with outfits. So for example, I'd have a picture with two different shoes on/represented for an outfit and Amy would advise on the best choice. Plus, she helped me justify swapping Converse tennies for wedges–which brings more oomph to certain outfits.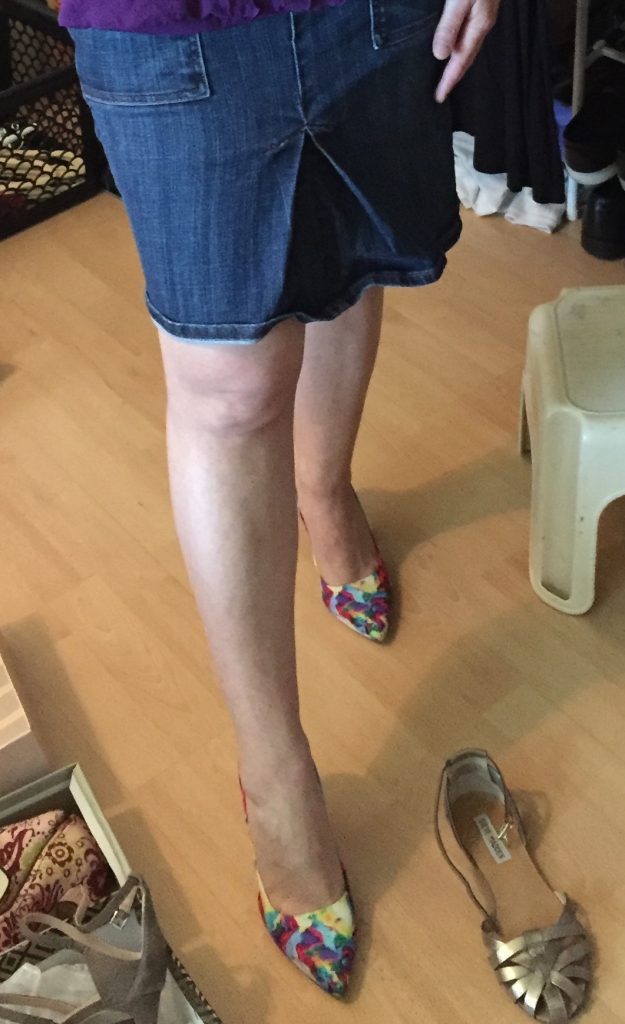 She also virtually put together additional outfits with pieces I planned to take, such as a scarf halter top with the instruction "try doing a partial tuck of front hem, leaving the sides to hang" for a more updated and polished look.
Some feedback highlights Amy gave are educational so that I keep improving; here are a few gems:

"Drawstring tops are tricky. They can look great or messy depending on how it sits on anyone's frame and how much material is being gathered and where."
"Petites must be wary of when fabric wants to swallow their frame. I personally had to leave some kimono-esque robes/shawls at the store for same reason."
(comment on photo) "The sarong worn as a long vest doesn't look like it's overwhelming you here, because it's worn with less fabric underneath. This works. I like it!"
The Outcome: Packed in GenuINe STYLE for Happy Travels

Amy not only validated some of my choices but also came up with new outfit suggestions or tweaks–based on my photographed items and her knowledge of my closet and jewelry box. That was a major advantage of having been a long-time client. For example, I've a unique rhinestone necklace with dangling fish (perfect for a Pisces girl) and Amy suggested adding that to a coral maxi dress to change up the look. I'd paired it with large hoop earrings before, which I planned to wear a lot on this strip, so this option would keep my looks (and photos!) interesting and different enough.
Take-Away for Stylish Travel Lovers
Bottom line: If you're obsessive about packing, like I am (I even have a Pinterest board "Travelling in Style") and want to look your best and feel great on vacation, I highly recommend working with Amy on your packing list and purchases.



Share :